The definition of sustainability is...
"That which conserves an ecological balance by avoiding depletion of the Earth's natural resources.
As a consequence it is difficult to claim any packaging material, be it paper, board, glass, aluminium or plastic are sustainable as they all deplete the Earth's natural resources to a greater or lesser degree.
Trying to keep the customer happy whilst doing the practical, scientific thing has become almost impossible. Switch to paper, card, metal or glass and all the time you are adding carbon.

I guess the question is: what problem are you trying to solve?

Keith Vyse UK Government Packaging Advisor
Thus when selecting materials for packaging a more sensible approach would be to use the material that has the least damaging effect on the environment in their manufacture and use. Here the picture becomes clearer as we have a common measure we can use; carbon emissions.
The Academy
Our Academy presentations were introduced in 2018, since which time it has been attended by over 1200 delegates from circa 90 companies. The Academy takes an holistic view of the current and future role of flexible packaging including environmental comparisons between the various packaging materials.
The presentation is factual throughout and provides an excellent insight into the future role of flexible packaging.

Sustainable Packaging Audits
These site audits consider every aspect of pack design and printing including the environmental impact of the material, as well as the carbon footprint of the various packaging formats.
These sustainable audits are carried out by an experienced packaging engineer and packaging technologist and are provided FREE of charge to customers and others where appropriate.
Helping customers with sustainability, recyclability, resource depletion targets as well as reducing carbon footprints are all considered in The Academy and Sustainable Packaging Audits.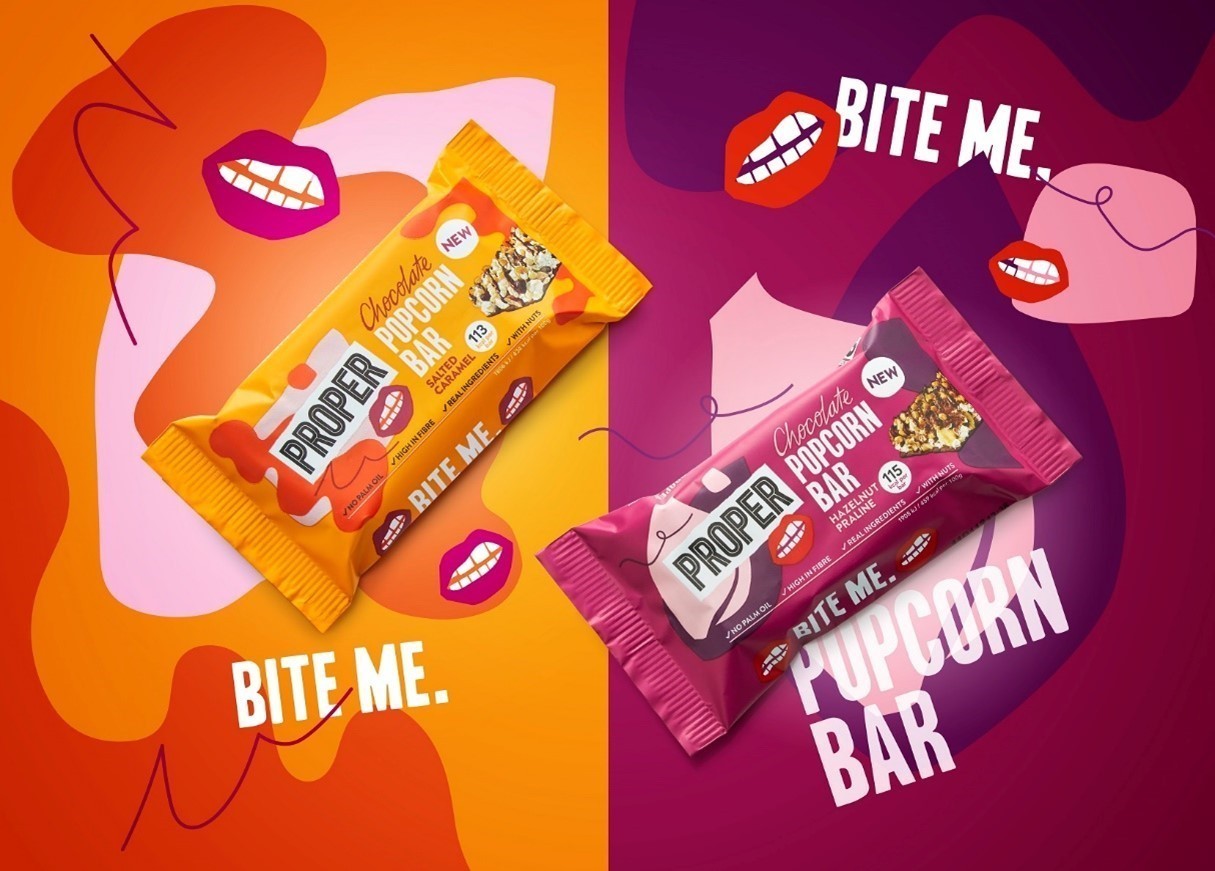 One example of packaging that is better for you, and better for the planet, is Proper. They moved into the fast growing snack bar category with a healthy alternative, with the two flavours, Salted Caramel and Hazelnut Praline, being vegan and gluten free. They also have no palm oil and use 'Proper' ingredients.
Their launch was in response to demand from shoppers for healthier on-the-go snacking options as the nation moves towards more mindful snacking. We received their brief to have a pack that could be recycled and that would beat the Plastic Tax.
Take a look at how we made this happen...
To see how we can help with your sustainability targets