Stand up pouches provide an innovative packaging solution that can be tailored to consumers needs which is why they are the fastest growing format in flexible packaging.
We haven't used pouches before, but National Flexible helped us with the most cost effective pouch size and film specification. We are delighted with the finished packs

Robert Murray, Director, Horse Bix

Some of the reasons why;
They are lightweight and reduce packaging weight and waste
They are available in many different shapes & sizes
They can be tailored to your specific product needs and supplied in various formats such as 3 side seal, Doy, K-Seal, Flat Bottom, Shaped & Retort.
They can be come with a wide range of reclosable options for added consumer convenience.
They can include spouts for improved functionality for liquid & viscous applications.
Excellent "on shelf" presence with lots of space offers increased branding opportunities.
There are so many options for many products and applications which aid this format in becoming such a major part of the flexible packaging arena.
Challenged with producing and printing a large, stand-up premium pouch with a handle and an easy to close zip top. We were extremely pleased with result. It stands out on shelf and gives our customers confidence.

Rehana Kausar, Brand Manager, Burgess Pet Care
We have developed a stand-up pouch that can be recycled in the PE stream. The film used to make the pouches has been especially developed to offer characteristics close to standard mixed polymer laminates more commonly used for stand-up pouches but have the big advantage of being able to be recycled. The special material can also be used for 3 side seal formats, some VFFS applications and where required a higher barrier version can be offered.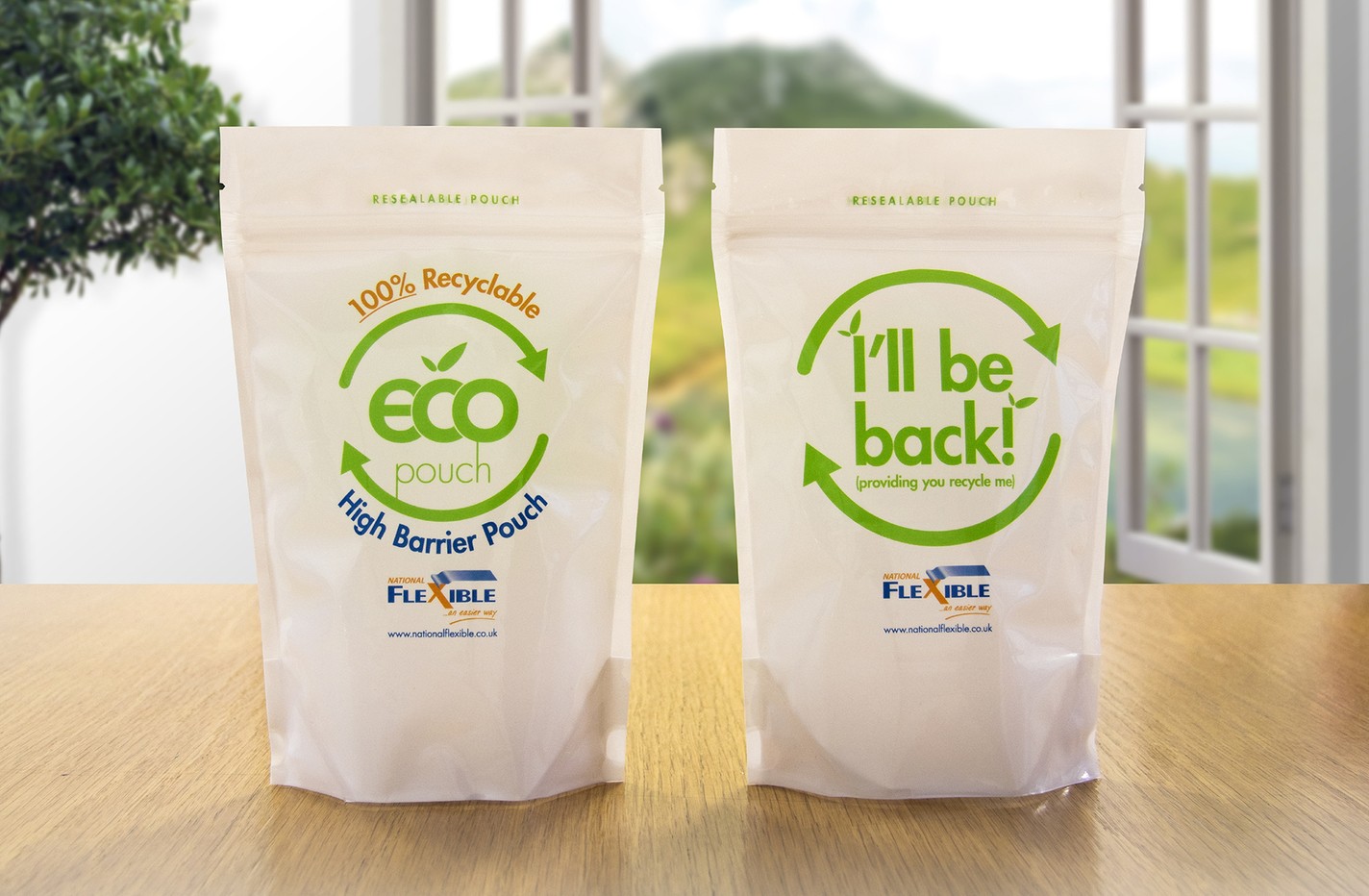 Find out more about this product...