The Plastic Tax is being introduced in April 2022 to "provide a clear economic incentive for businesses to use recycled material in the production of plastic packaging, which will create greater demand for this material and in turn stimulate increased levels of recycling and collection of plastic waste, diverting it away from landfill or incineration".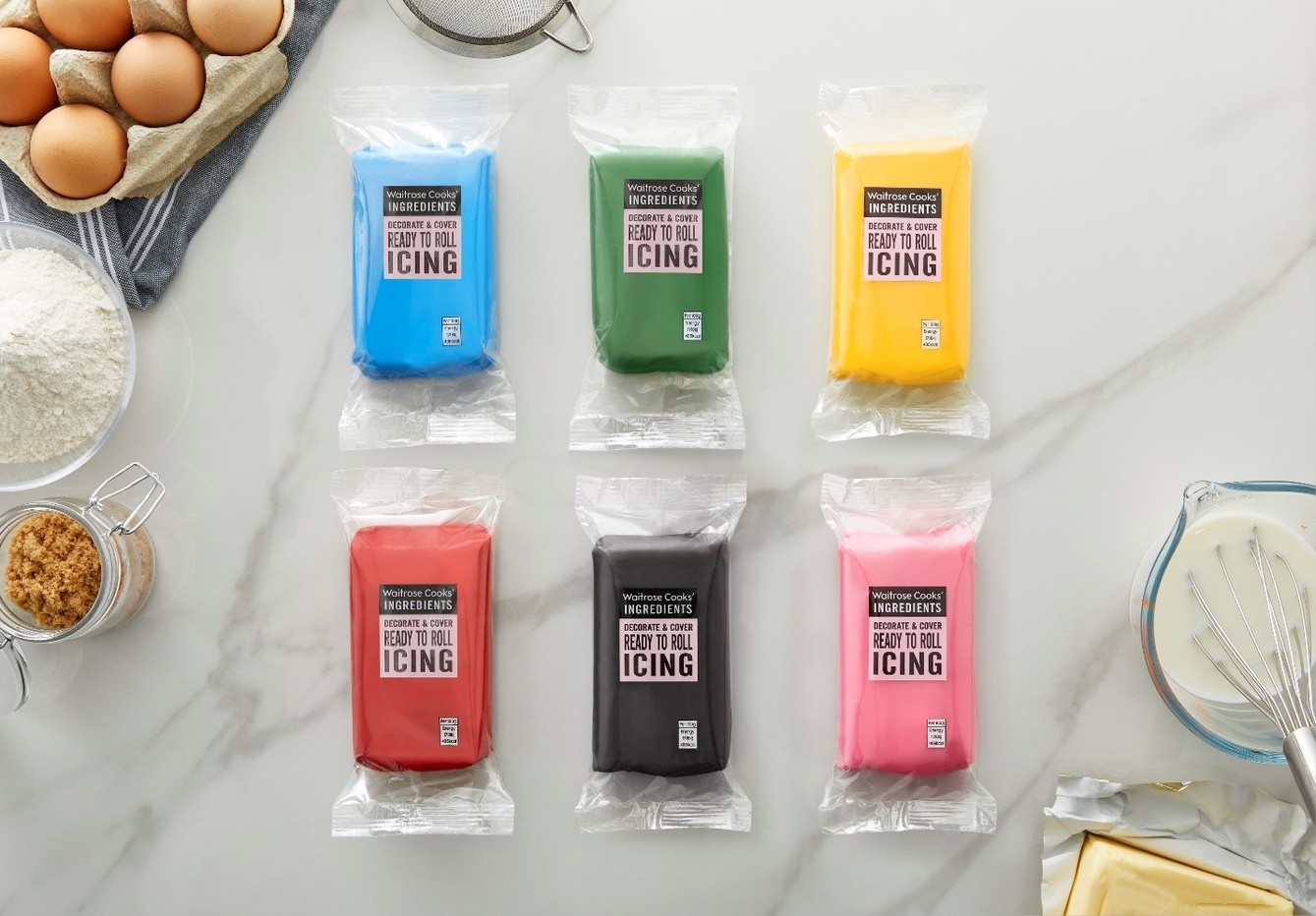 "Moving to a PCR film was made easy by working with National Flexible. It ran first time on our packing lines and both we and Waitrose are very happy with the result." Robert Simpson Cake Decor
Brief Summary
Cake Decor have a 'right first time' approach to NPD and have innovation at their very core, so when Waitrose wanted to change to printed film for their Ready to Roll Icing it was an easy discussion to have to suggest changing from a traditional laminate to one with post-consumer recyclate to beat the Plastic Tax being introduced in April next year.
The resultant pack uses 70% recycled content PET and the inner web of PE has 30%.