Mono Polymer Pouch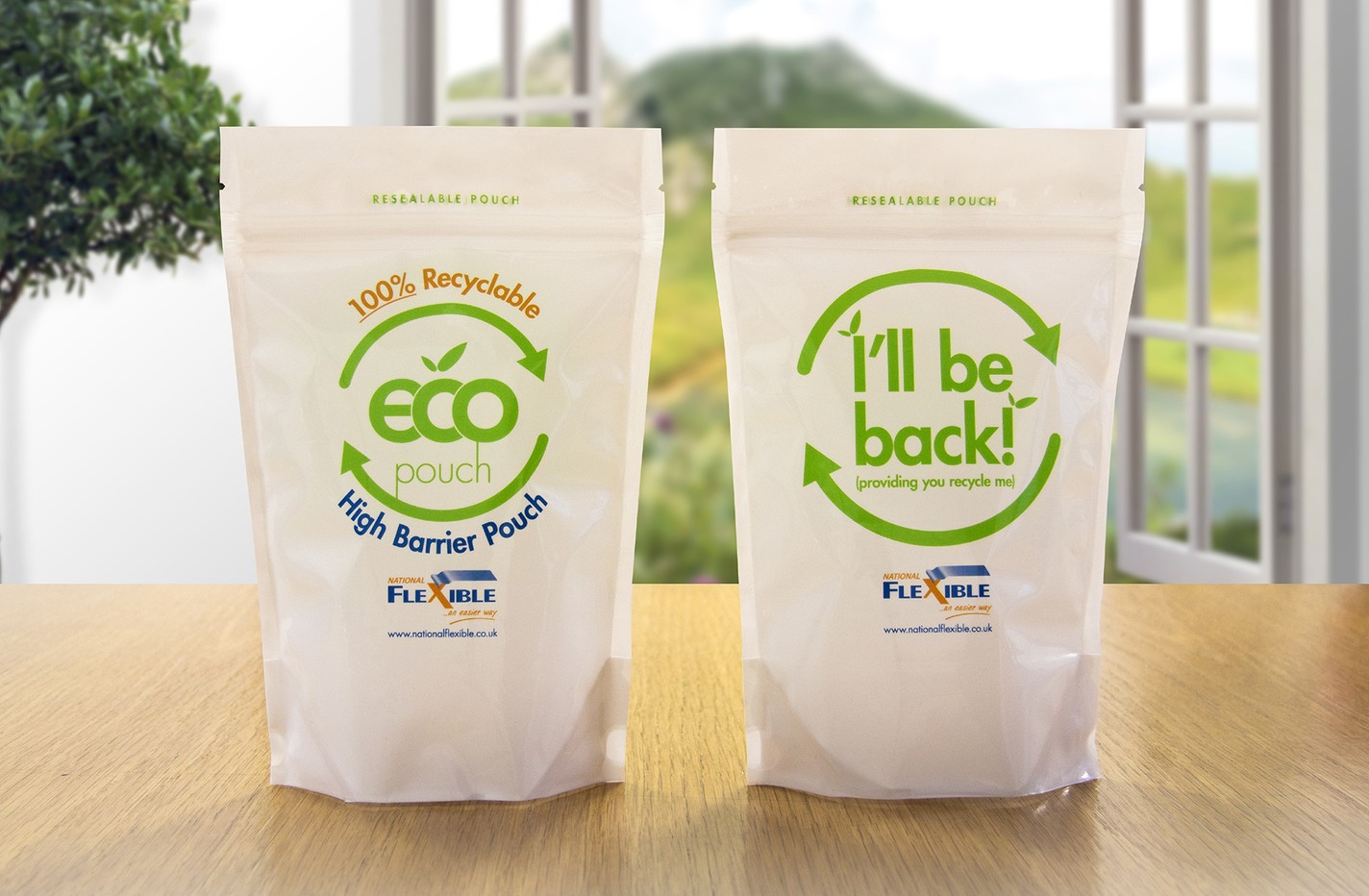 We have developed a stand-up pouch that can be recycled in the PE stream. The film used to make the pouches has been especially developed to offer characteristics close to standard mixed polymer laminates more commonly used for stand-up pouches but have the big advantage of being able to be recycled.
A specially developed laminate structure that can be recycled.
The material can be recycled in group 4 LDPE.
The material can also be recycled in-store with carrier bags.
Able to run on both Vertical & Horizontal Form Fill and Seal machines.
Also available in pre-made 3 side seal and stand-up pouch formats.
Can be supplied plain or unprinted.
Formulated as an alternative to multi-polymer laminates which are currently not able to be recycled.
Perfect for packing grains, powders, snacks and liquids.
Very good moisture barrier.
High barrier version currently in development.