Toys for Children's Cancer Ward at LGI
When children are in hospital they need safe toys to play with that can easily be kept clean, so turnover is high. Therefore there is always demand for new contributions especially at Christmas time.
To help raise funds Dave Daniels, National Flexible's Sales Director, is growing a moustache for Movember and we are going to try to raise funds to support him.
If you are able please give generously! thank you.
Please help Dave reach his target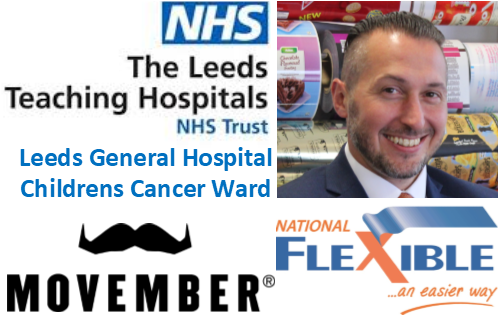 If you would like to help please donate