Packaging Innovations Review
Packaging Innovations 2018
Thank you to all that came… But sorry if we missed you!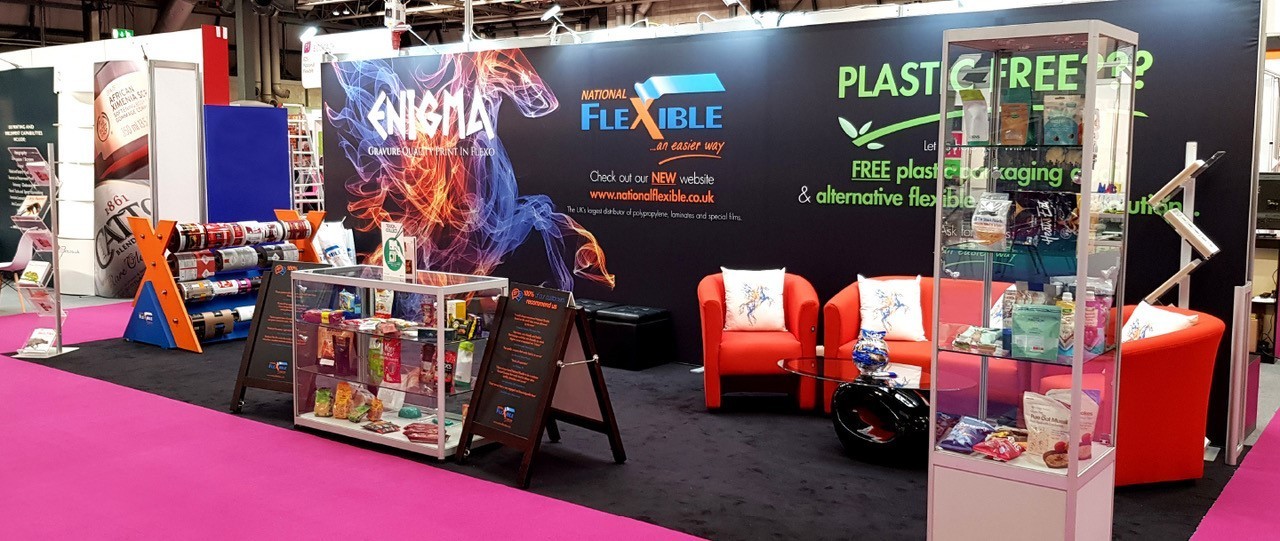 Thank you to everyone who managed to visit our stand at the Packaging Innovations show. Unfortunately this year's exhibition faced treacherous conditions not only did we encounter "Storm Emma" but "the Beast from the East" made an appearance too.
Our new print technology Enigma was well received. Stand visitors could easily recognise the quality of print and the difference in colour depth and contrast between regular flexo and Enigma.
We also featured a "Plastic Free" campaign on the stand which gained a high level of interest. We are looking to help buyers of plastic packaging Reuse, Recycle, Reduce or Replace by asking people to partake in our free plastic packaging programme. This programme involves the following 3 steps;
To review, assess and audit your existing packaging film usage
To suggest, offer and trial alternatives
To become a part of our Alumni and be one of the 1st in the industry to learn of the exciting new developments we are working on
If you were unfortunate enough to miss the show we would love to come and visit you to show you our Enigma samples and perhaps discuss taking part in the free plastic packaging programme.
Contact us for more information…
Download